Android 4.3: An even sweeter Jelly Bean.
Google announced an update to the Android OS with a new Nexus 7 in a not so hyped press conference on 24th July 2013. Here's everything you need to know.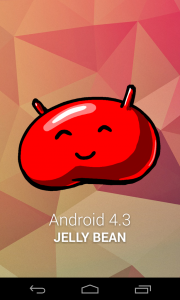 Can I update?
Google has started Over The Air (OTA) updates to users of Galaxy Nexus, Nexus 4, 7 and 10 beginning July 24th(the day of launch).
Soon to be available for Google Play Edition phones. i.e HTC One, Samsung Galaxy S4. Sony has also confirmed a 4.3 update to it's latest Xperia devices –  Xperia Z, Xperia ZL, Xperia ZR, Xperia Tablet Z, Xperia SP and Xperia Z Ultra. Though, there are no comments on the time it would take.
How to update?
Method 1 (Let me check)
Navigate to Settings > About Phone > System Updates. Tap 'Check Now'. You just found a Kryptonite :P.
Method 2 (I want it any how)
Don't worry if the above doesn't work, you can still find the Kryptonite by a little tweak.
1 Go to Settings > Apps.
2 Swipe to the right to reach All tab.
3 Find 'Google Service Framework'
4 Clear cache, clear data and force stop. (Ignore any warnings that come your way)
5 Now follow the above method.
If it doesn't work for you in the first go then you could try it multiple times.
Method 3 (I always prefer the backdoor)
If both the above mentioned methods doesn't work for you or you don't have access to Wi-Fi or your phone is rooted or for any other random reason that stopped you from updating, then you can manually install Android 4.3. Here's a detailed update thread by XDA Developers. If you face problem in following those steps on the link mentioned, then most probably you're running a stock android. So here's a video walk through of those steps for stock users http://youtu.be/NTMowYWEmAE.
Tips for Method 1 & 2
Beware when you tap 'Check Now' on a connected Wi-Fi network the download will start immediately and there would no confirmation. However, the update will not install automatically. You need to tap 'Restart & install' after the download completes.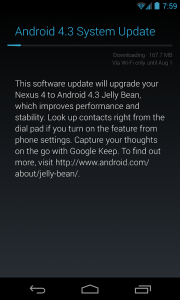 Downloading Update
Updating system software will take around 2-5 minutes. After that, all your installed apps will be optimized. Time taken will depend on the number of apps installed.
Now this is important if you chose the method 2. When updated, you might face problem using some of the Google apps. Most popular problem being unable to download/update apps from playstore.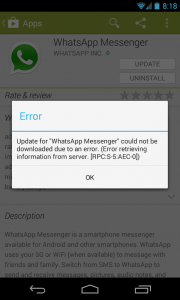 Sync Error
To solve this issue follow the steps below:
1 Navigate to Settings > Accounts > Google
2 Select your Google Account.
3 Tap on the three dots located at top right corner.
4 Choose 'Remove Account'
5 Restart your phone (optional, but strongly recommended)
6 Now you can re-connect your Google account by visiting Settings > Accounts > Add Account.


What's New?
It's a minor update with just a few improvements but an improvement is an improvement. And seriously it's a little more than a minor thing. Read it for yourself: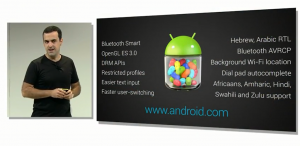 New Camera and Gallery App
The only major UI changes lies in the Camera and Gallery app. With the new update you get a new camera app which was first seen the Google Play Edition phones. Changing the camera settings in 4.2 was a pain as all the options would hide under your finger and it was really a hard task to move the finger in the correct direction. Now that circular settings has been replaced by an arch based menu. Usage remains the same i.e drag your finger to move in and out of settings.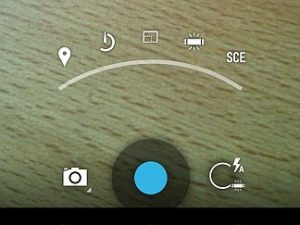 New Camera UI
Gallery App has also gone under a overhaul. The app loads images and albums even faster. It's really hard to notice the change but better load times could be experienced when scrolling through hundreds of photos. Another major change in the gallery app is a new photo editor. The new photo editor features 5 new picture frames, better picture quality in the editing mode, disabled save button(if no changes made) and undo, redo buttons in the action bar. Moreover, there's a new layout for applying adjustments effects including 'Cancel' and 'Approve' buttons which was a lack in the previous version.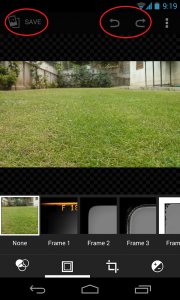 Undo, Redo buttons in the Action Bar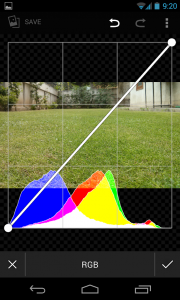 Advanced Effects Adjustments
Restricted Profiles (Only for Tablets)
With Android 4.3, you can restrict a user's interaction with OS and apps. You can restrict access to a particular setting, play store, app content etc. This will surely prevent some accidental in-app purchases, sad for developers 😛
Also, switching users from the lock screen is now faster.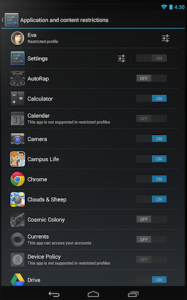 Restricted Profiles. Source: android.com
Bluetooth Smart support
Nexus 4 and Nexus 7(2013) edition will now support low-energy Bluetooth Smart technology. So, you can now connect with Bluetooth Smart accessories like fitness sensors, heart rate or glucose monitors, pedometers, thermometers, and much more with a reduced battery consumption.
Bluetooth AVRCP 1.3 support
The new version of AVRCP will allow stereos to display metadata such as song names when music is being streamed from an Android 4.3 device.
Dial-Pad Auto-complete
The only feature I missed being on stock android. Almost all OEMs include this in their UI overlays. Google is surely late, but the output makes for it as it's the best dial pad auto-complete I have ever experienced. Just start tapping numbers or letters and the system will suggest phone numbers or names. It's really very fast and animations are smooth like butter.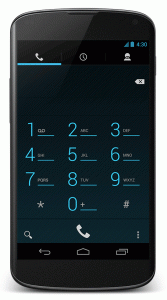 Source: android.com
To enable this feature, when on the dial pad tap the three dots on bottom right corner and select 'Settings'. Now enable "Dial pad autocomplete."
OpenGL ES 3.0
Android 4.3 supports the latest standard of OpenGL ES. This was the only hyped feature this time. And it should be as it's this feature which has the most impact on the performance improvements in Android 4.3.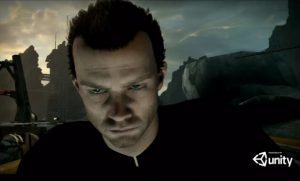 Higher performance Graphics
Virtual Surround Sound (only for Nexus 7 2013)
This feature comes built in with the new Nexus 7. It may or may not come to other Android devices. The new Nexus 7 supports surround sound experience through headphones, internal stereo speakers, or with an HDMI output to home theater surround systems. It's done through a technology called Cingo invented by Fraunhofer. You may not have heard that name before, but you should have as Fraunhofer is the company behing MP3 format. One thing to note here is that fact that not all audios would give a surround sound experience. Only the audio/video which has multiple audio channels (i.e 5.1 surround sound) would be able to take advantage of this technology.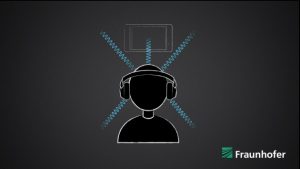 Virtual Surround Sound
Simplified Setup Wizard
With Android 4.3 getting started on Android is easier, thanks to the ability to correct previous input. This is because of streamlined user agreements. Nothing remarkable here.
Location detection mode via Wi-fi scan only mode
Apps can now access a rough location even when you're not connected to a network/data access. This saves a lot of battery as you don't need to enable those energy taking GPS radios all the time. To enable this feature, go to Settings > Wi-Fi > Tap the three dots on the bottom right corner > Advanced. Now check 'Scanning Always Available'.
Improved Keyboard
Android now has a upgraded algorithm for tap-typing recognition which improves the text-typing. There's also a new Emoji keyboard. To enable it, navigate to 'Language & input' in the 'Settings'. Now check 'iWinn IME(Emoji)'  in the 'Keyboard & input methods' section. When activated, you can switch between keyboard by long pressing space bar. The new keyboard also adds lower latency input for gamepad buttons and joysticks.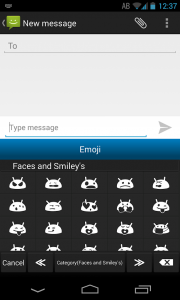 Updated Emoji keyboard
Enhanced Photo Daydream
You can now choose a particular album(s) to show off while daydreaming rather than all in the previous versions.That's it.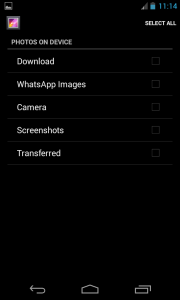 Photo Day dream
New Languages
Android now supports a few more local languages – Africaans, Amharic, Hindi, Swahili (Kiswahili), and Zulu (IsiZulu). Also, Hebrew, Arabic, and other RTL (right-to-left) are now supported in the home screen, settings, and Phone, People, and Keep apps.
Notification Access (for Developers)
Many apps in the Play Store like Light Flow monitor notifications to perform some automated tasks. Till now they have to do a bit of work-around with Accessibility API to access the notifications but with Android 4.3 they can use the 'NotificationListenerService' to easily monitor them. It's also a win situation for users as the apps would now be better optimized and with less bugs.
TRIM Support
Android 4.3 supports TRIM technology through fstrim utility which garbage build up on the on-board storage (which is the only storage on nexus devices.). When you install an app or add a file to your phone, the OS stores the data points for these files to uniquely access them. Prior to Android 4.3 these access points are never removed and ends up in a big garbage build up. But with TRIM the OS recycles these indexes when files are removed from the system. TRIM maintenance is invoked within 24-hours time frame (after one hour of inactivity) but only runs if the battery is atleast 80%  (30% when charging). You can read more about TRIM support here.
Permission Manager
This is an underneath improvement which is still hidden. But you can still use the feature through a third party app which makes it accessible. Almost all apps need a system permission to work with. Many times it makes sense but sometimes it doesn't. A bunch of apps would unnecessary asks for permissions which have nothing to do with app funtionality. For example, permission to 'Read SMS messages' by an entertainment app. So with permission manager you can actually restrict an app to access a system resource. Download the app Permission Manager from play store to make use of this hidden feature.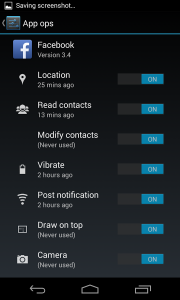 Permission Manager Appaholics
[UPDATE]
4K Resolution Support
As found by Android Police, Android 4.3 supports 4K resolution. "A typical use of this density would be 4K television screens—3840×2160, which is 2x a traditional HD 1920×1080 screen which runs at DENSITY_XHIGH," – a comment in the source code. Although, phones 4K display may not be a needed feature and feasible as of now but it could turn out to be useful if 4K TVs & monitors become popular. Also taking into account latest tech pioneering like Note 3's 4K video recording and Google's own Chromecast, this could make a lot of sense in the near future.
What's Bad?
It's still a minor update for many and if you hate being on a beta software then you can wait for 4.3.1 with bug fixes.
Many Nexus 4 owners have complained some serious hardware issues. Many have reported Wi-Fi connectivity problems, overheating, battery draining and infinite boot loop (that's horrifying). Even I am facing quick battery draining but nothing's too significance.
There are lots of apps missbehaving after the update. Major ones being the Netflix, Gallery and Camera app. I am also facing lags in the Gallery app specially in the photo editing mode.
There is no support for Hindi voice input as of now. So you can't say "Accha Google, ye btayo…." :P.
What's Good?
With TRIM support, the access times will surely be a lot quicker which improve the overall experience with apps. It's a life-saver for Nexus 7 (2012) users. As most users complained about slowdowns on their tablet. So if you have a Nexus 7, you need a very strong reason to skip this update.
With an upgrade to OpenGL ES, you will get a better experience when switching between apps and a smoother system wide animations. As graphics rendering has is now faster, every animation you see will now be more faster and smoother.
I don't know if it's just me but I strongly feel the touch on Nexus 4 has improved. My N4 now detects slightest of touches and I am having a smooth experience in scrolling and swiping keyboard. It maybe because of the updated graphics driver, but not sure about it.
The new arch style menu navigation is certainly not the best camera UI you've ever seen but it's still way  better than the previous version. You also receive a new advanced photo editor with the update.
New languages will certainly have no effect on many users, but it's life changing for specific people. 5 new local language could attract lakhs of new users to android.
What's your take on this update, brilliant or buggy? Let us know in the comments section below.
Don't forget to like ThePCWizard on Facebook and subscribe.